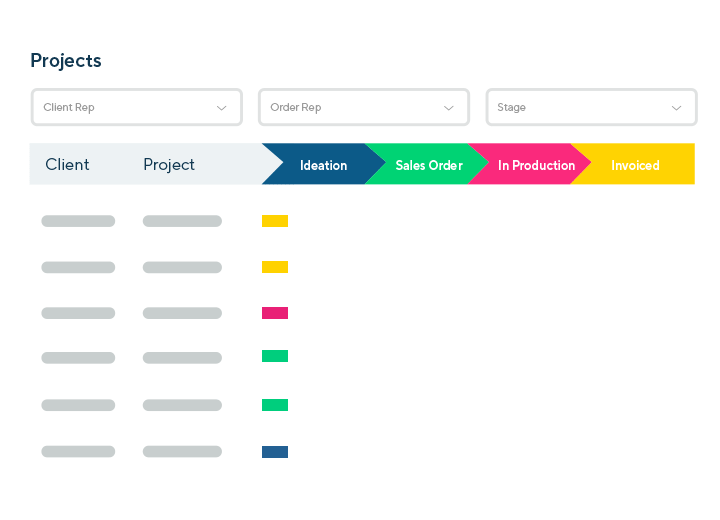 Production Report
Looking to upgrade your ops? Our Production Report will save you time, provide you with more filtering options, and allow you to customize your data.
The simplified navigation will allow you to pre-set reports, customize your production report, set next actions for a PO from a pre-set list, and so much more!
Want to see more? Join us for a webinar!
Join our Sales and Success Teams Thursdays from 11:00 AM - 11:30 AM EST for a quick, 30-minute webinar on how to use commonsku for your specific role: Sales, Production, Finance, or Owners.
Learn how to create incredible efficiency and sales growth with our powerful platform.